2001 JDM WRX
Perrin Up-Pipe
HKS Down-Pipe
3" Full Exhaust system
Stock car w/ OL/CL & Fuel map changes from ECU Tuning. The Fuel map is for a car doing 17psi. The car does not run rich because of this. The low end afr is 13.98 - 12.89.
The car would have broke into the high 13's, except there were 2 additional people to the driver + big 18" rims w/ 225/40-18 tires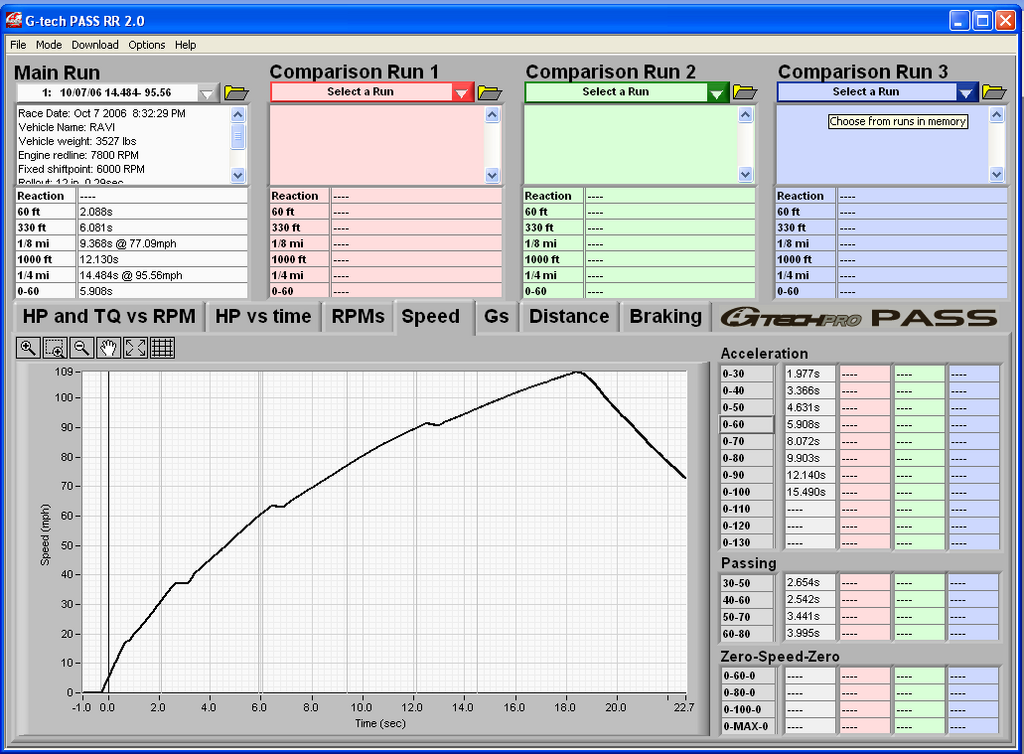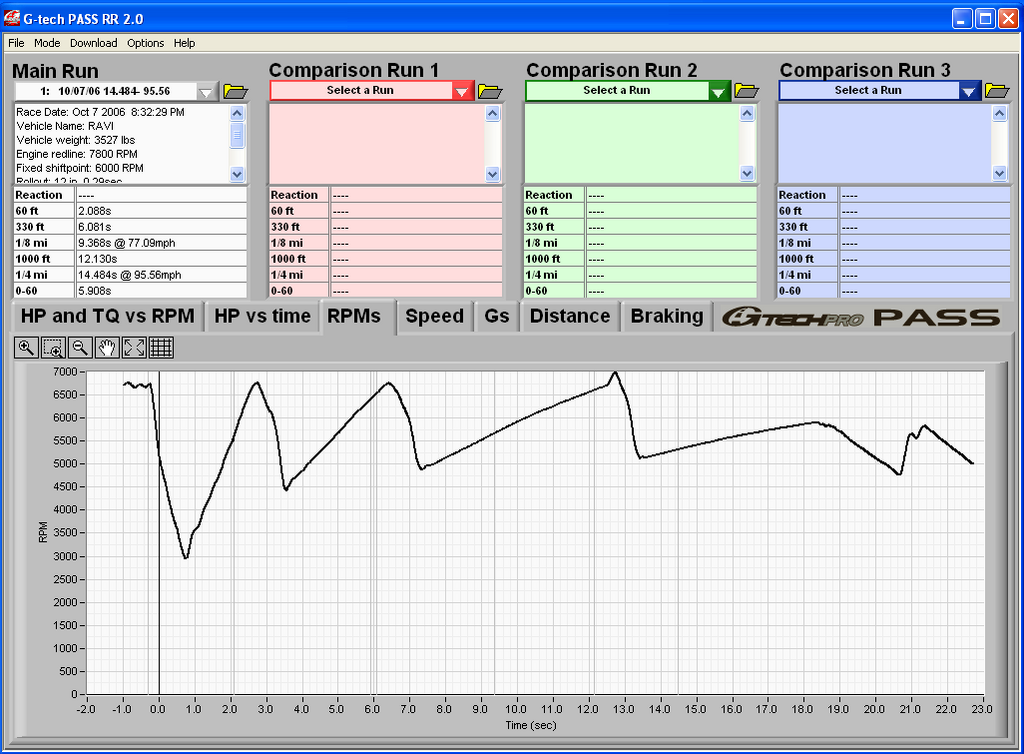 Just to note, the young lady in the back seat became very noxious and we had to stop the car sometime after the run. I now see why. We almost pulled 1g in moving. It was a good thing we weren't running boost. In fact, even tuned.
We asked her if she will do it again in the future and she said no. She will stand on the side